Everything we do here at The Gentle Vet is intentional. Decades of experience with general veterinary practices have taught us that an animal is more than just its physical health. Their mind and mental wellness is an integral part of who they are. Here, under the tutelage of Dr. Sean Faulkner, your precious pet will receive the utmost attention and care in all facets of its health.
Your animal will tell us what it's comfortable with. We're here to listen.
Why "The Gentle Vet"
Because we prioritize your animals' boundaries, we will never force or pressure them into procedures that compromise their comfort. We have ample experience in various settings, and believe a respectful, considerate approach to an animal's wellness is an indication of excellent healthcare.
Here at The Gentle Vet, we strive to cultivate a low-stress environment suited for every pet, where they will feel safe and retain the whole of their dignity. With a collaborative effort between the pet, its owner, and our own experienced staff members, we aim to make your visits the most supportive and beneficial they can be.
Please explore our website to learn more about us, meet our team, or take a tour of our facilities!
What You Should Expect When Visiting
There are many things we do to maximize an animal's comfort while in our care. For example, we keep Adaptil and Feliway diffusers in our front and exam rooms to encourage the pets to relax.
For our feline patients, it may be helpful to do the same on your end. If possible, bring in your animal swaddled in soft material (like a towel), which has been sprayed with Feliway inside their carrier. This will help to soothe them while on the way over, and make it easier for us to take over from there.
We also invite you to bring your pet's favorite treats and toys. It's often most effective for your pet to be a little hungry so that the prospect of their treats will be more exciting.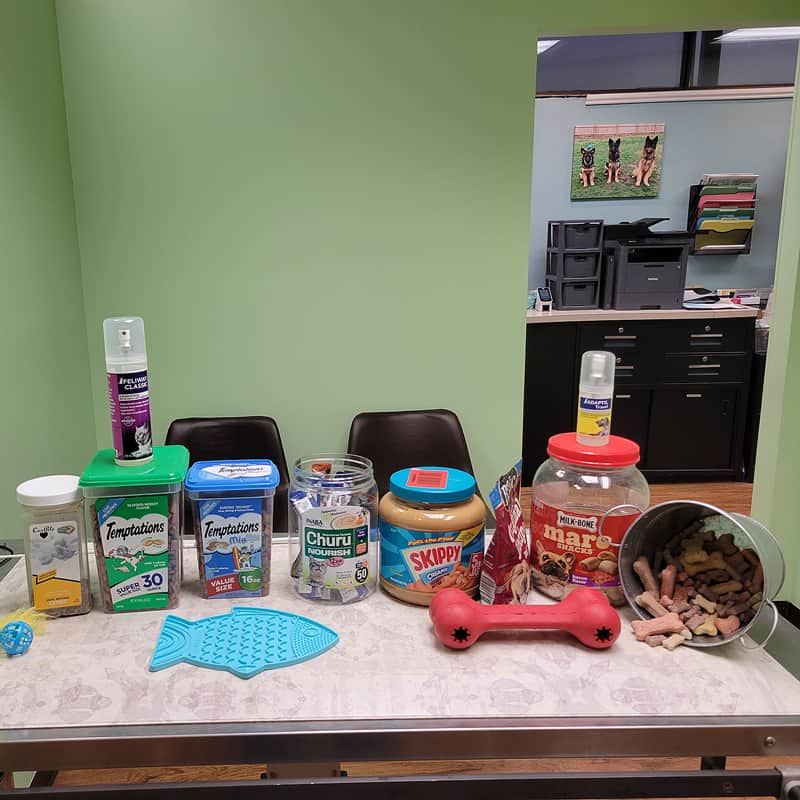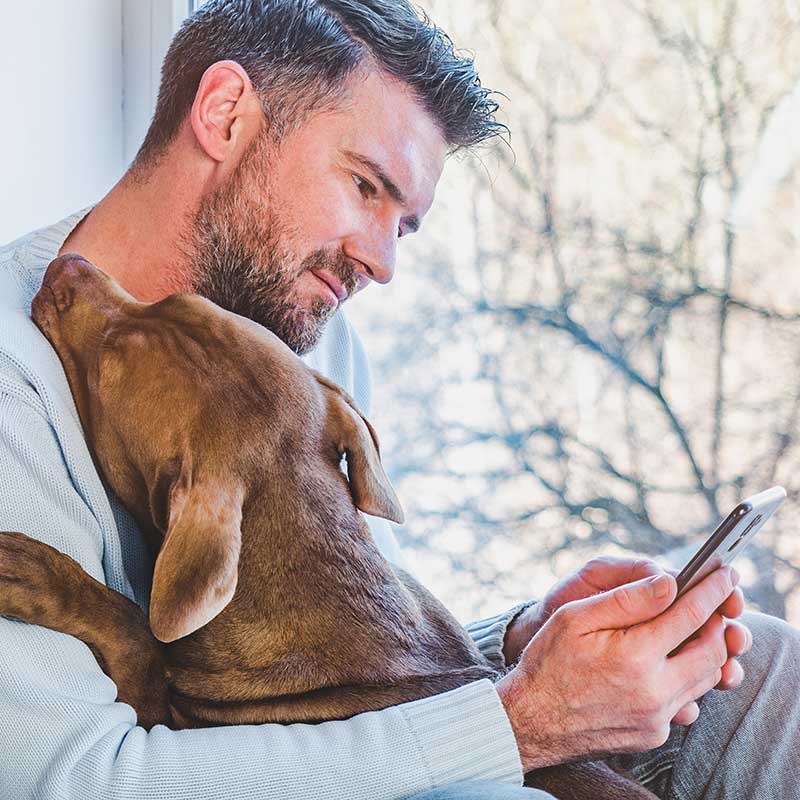 How To Schedule An Appointment With Us
Please call us or text us at (330) 665-5915 to schedule an appointment with our team. For your convenience, you can also download our Pet Desk app to simplify the process of booking appointments and checking your pet's records.
We look forward to caring for your pets! Please check our hours to see what works best for you!